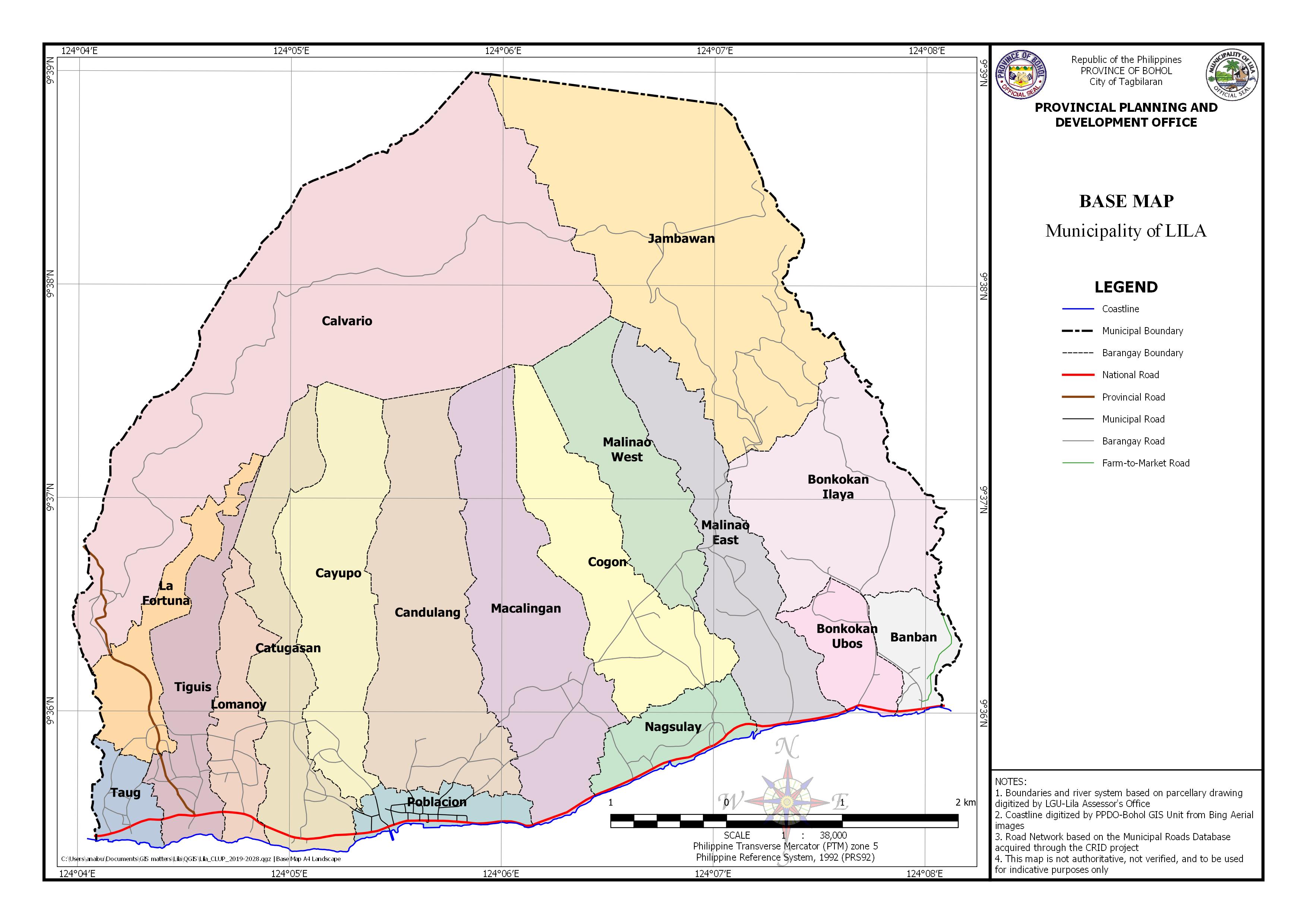 Download in PDF or in JPG format
The Base Map shows Coastlines, Municipal Boundaries, and major roads. The Municipal and Barangay Boundaries based on data downloaded from GADM website. The roads based on the Municipal Roads Database acquired through CRID project. The coastline digitized from Google satellite images. This map is not authoritative, not verified, and to be used for indicative purposes only.
Available in PDF and JPG formats, this map may be downloaded and used for free provided that no alterations are made to the map and that proper citations be referred to this source.