CITY OF TAGBILARAN – Bohol Governor. Erico Aristotle Aumentado leads the discussion on Bulk water supply project together with JFAP.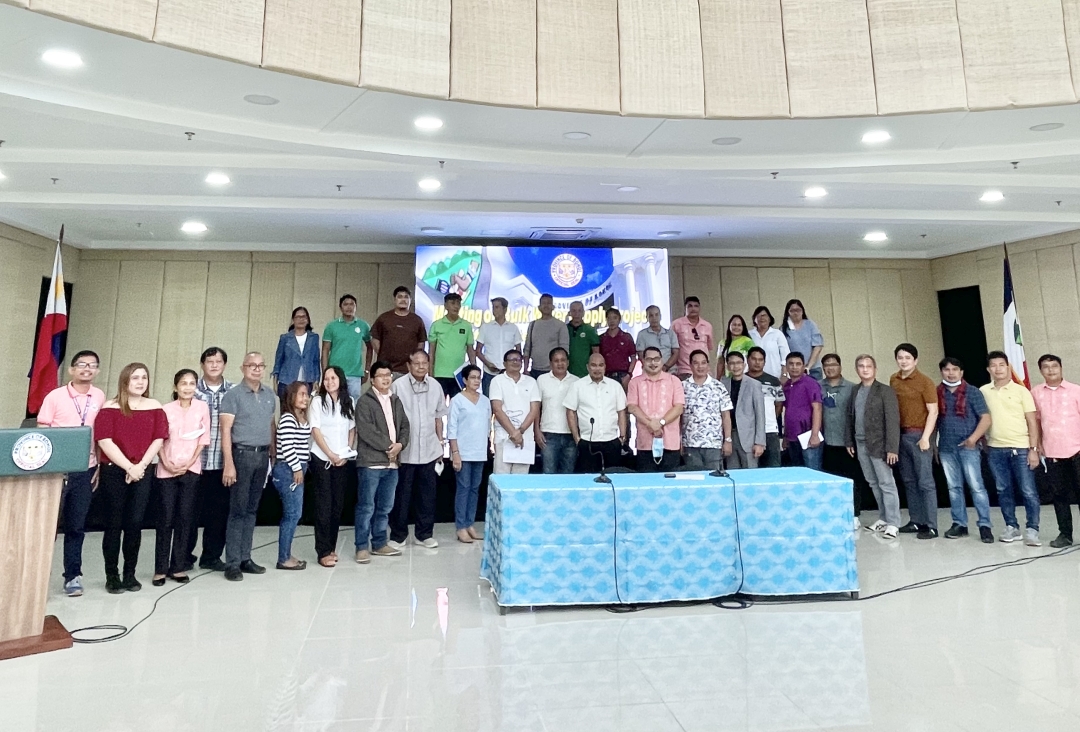 Engr. Rodel Alcausen team leader of JFAP Construction, presented the proposed Wahig-Inabanga River Cluster water project to the different Local Government Units together with respective mayors of different LGUs including Municipality of Talibon, Getafe, Buenavista, San Miguel, Dagohoy, Ubay, Pres. CPG, Trinidad and Bien Unido.
Also discussed in the meeting was the province's access to fresh, potable surface water in level III.
With the Governor are the Provincial Planning and Development Coordinator Atty. John Titus J. Vistal, CPA, ENP , Provincial Legal Office Head Atty. Handel Lagunay, Provincial Engineer Office Representatives and Head ODA-IR Unit Engr. Angelus L. Sales and other Department heads.