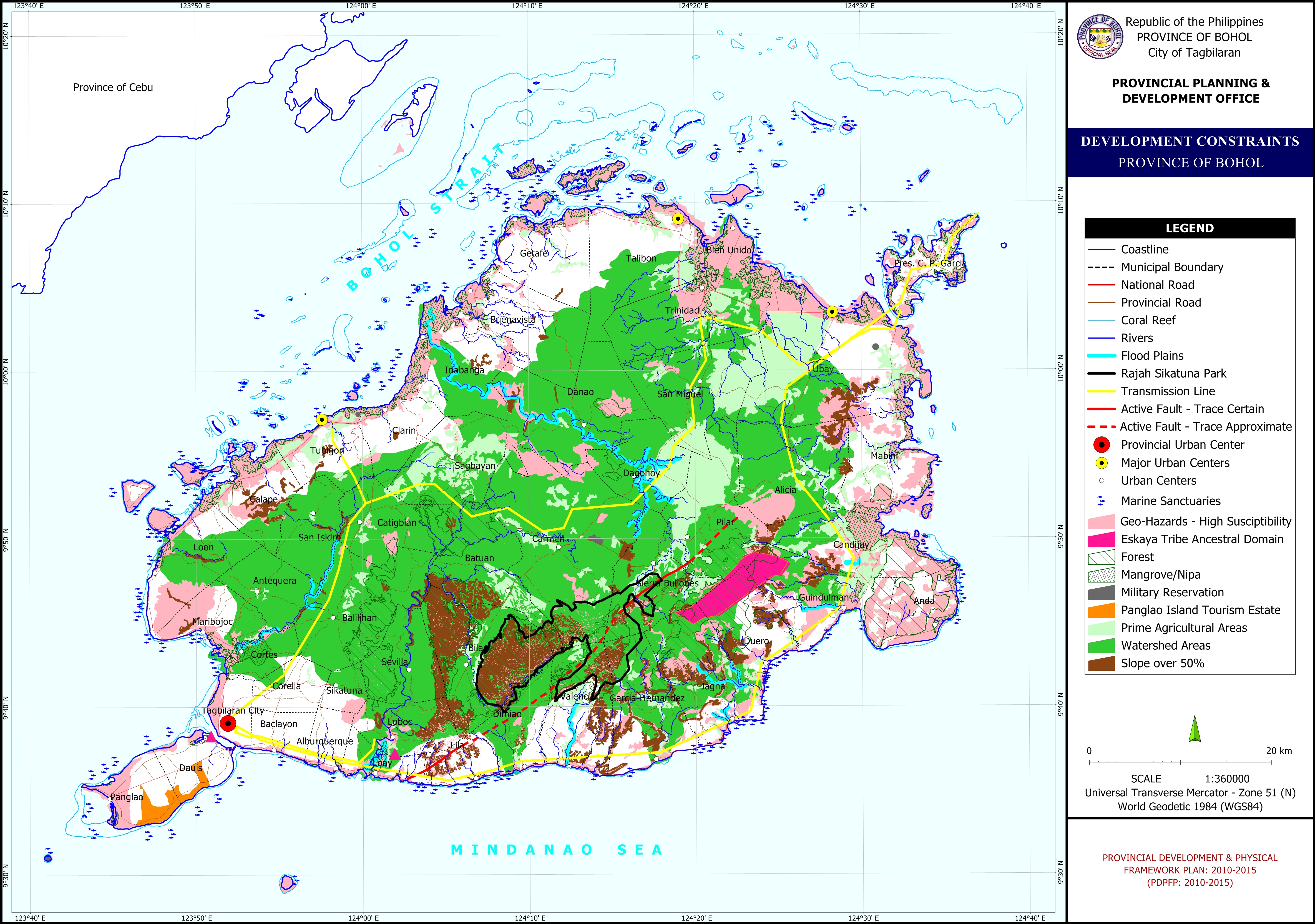 Download in PDF or in JPG formats
The Development Constraints Map shows areas having restrictions to development activities. Area restriction classifications include: Marine Sanctuaries, Geo-Hazards, Culture and Heritage Protection, Forest Area, Mangrove/Nipa, Military Reservation, Tourism Estate, Prime Agricultural Areas, Watershed Areas, and, Areas with Slope of over 50%. Selected features from various themes were overlayed to form the map including features from the Slope Map and the Network of Protected Areas for Agriculture and Agro-Industrial Development (NPAAAD) of the Bureau of Soil and Water Management, Hazard Maps from the Philippine Institute of Volcanology and Seismology (PhIVolcs), and, outputs from various planning activity workshops. Base map features were digitized from the National Mapping and Resource Information Authority (NAMRIA) Topographic Map sheets scaled at 1:50,000 using heads-up digitizing method.
Available in PDF and JPG formats, this map may be downloaded and used for free provided that no alterations are made to the map and that proper citations be referred to this source.