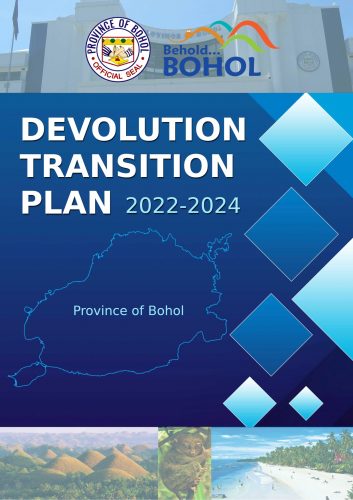 The Supreme Court ruling on the consolidated petitions of Mandanas and Garcia has strengthened the local autonomy as prescribed by the Local Government Code of 1991 (Republic Act No. 7160). The financial aspects of the ruling will accelerate the development and progress of the local government units in the entire country. This in return will be instrumental in bringing about the expected growth of the local economy, alleviate the lives of the constituents and create a tangible dent in the poverty incidence in the rural society.
Capacity building of the local government units is a necessary step that needs to be addressed so that the expected whirlwind of financial resource will not be for waste. Strengthening the manpower capability of the different LGUs while solidifying its institutional organization is a paramount endeavor in the success of this "full devolution". Local governments must capacitate its workforce to enable them to address the multi-faceted aspects of local governance. Building and streamlining the structure of its organizational institutions must couple this manpower capacitation in order not to collapse its mobilization and functionality.
The strength of the provincial government of Bohol is that it has already institutionalized some of the areas that are provided in the Devolution process. It has already organized its environment management, investment promotion, tourism, employment and placement, and youth offices. What is needed is to fortify the capacity of these offices so that they can have more meaningful impacts in addressing the various concerns of the Boholano community. However, the Provincial Government of Bohol (PGBh) should not neglect the institutional needs of its already established provincial departments of health, social welfare, engineering, and manpower and re-engineer them towards more attuned offices to the needs of the people, especially post-Covid 19 pandemic.
The three sectoral pillars that we had identified at the onset of our administration will serve as guides in this process. Pag-atiman sa Makalolooy ug kabus, Pagpukaw sa Kultura, ug Pagpalambo sa Industriyang Turismo ug Local nga Ekonomiya will give us the strategic focus, especially in addessing the many priorities as Bohol takes the next steps towards the recovery of its economic, social, educational and community structures taht were greatly affected by the pandemic.
Uncertain the future may be, the PGBh leadership and its personnel, with the full support of the Sangguniang Panlalawigan through legislation, will push forward with its development plans, giving top priority to food security, power and water, and keeping our Boholano constituents safe and healthy, with the context of the "new normal." After all, it is the aim of the government to ensure that a greater majority of our Boholanos benefits from all our collective endeavors.
October 12, 2021.
ATTY. ARTHUR C. YAP, Governor