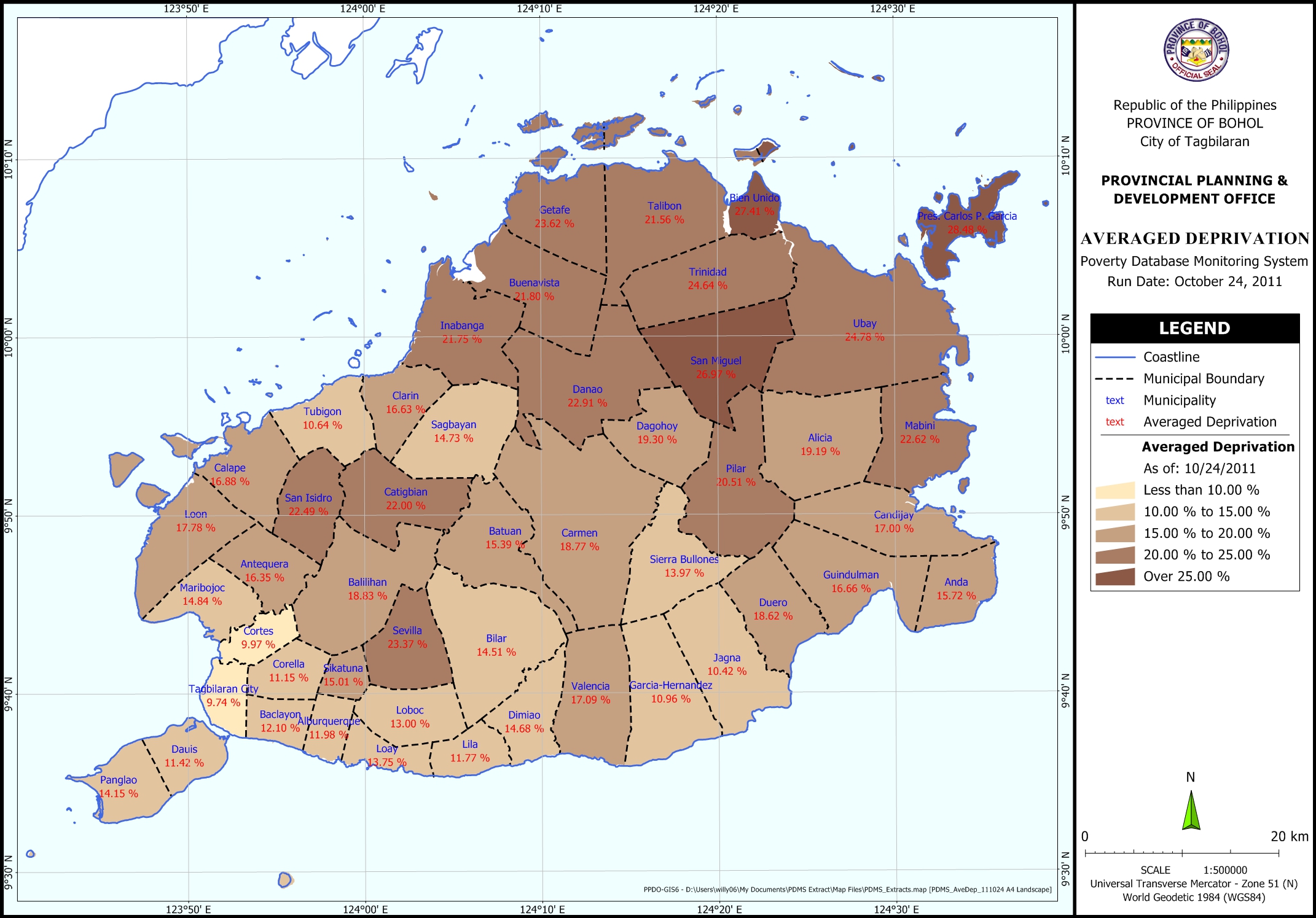 Download in PDF or in JPG formats
The PDMS – Averaged Deprivation Map shows the percentile average of 12 indicators per municipality in color gradient based on the Poverty Database and Monitoring System (PDMS), run date October 24, 2011. The poverty indicators considered herein are as follows: Child Malnutrition, Child Mortality, Crime, Food Threshold, Housing, Income Threshold, Meals Threshold, Sanitation, School Dropouts, Tenure Status, Unemployment, and, Water. Though all of the municipalities conducted household surveys to gather the PDMS data, the surveys were not done simultaneously and some municipalities already had recent update in 2010 while some municipalities have their old data in 2004.
Available in JPG and PDF, this map may be downloaded and used for free provided that no alterations made to the map and that proper citations be referred to this source.