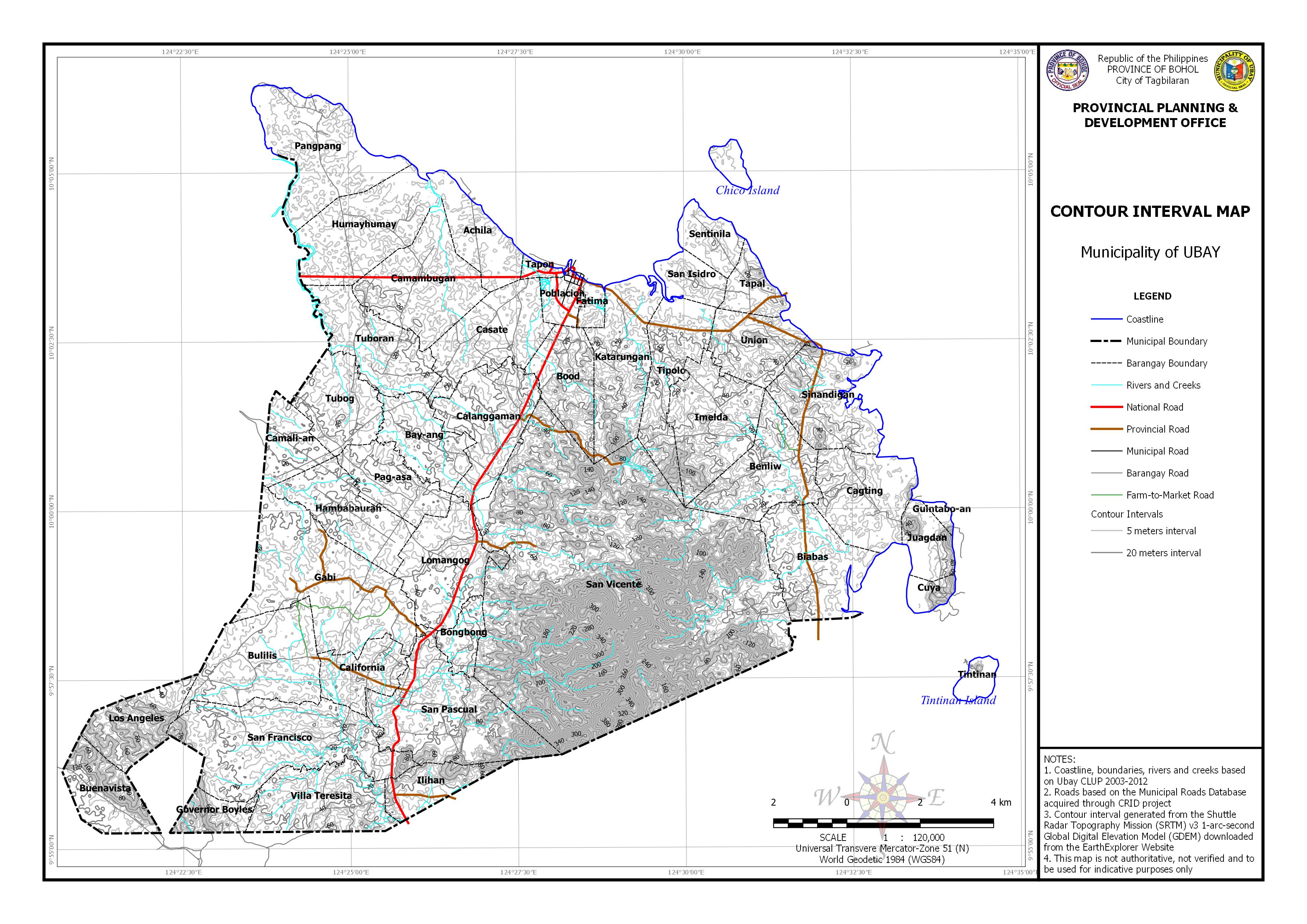 Download in PDF and JPG format
The contour map of the Municipality of Ubay shows the vertical distance of the two contour lines from 5 meters interval to 20 meters interval.
Contours generated from the Shuttle Radar Topography Mission (SRTM) v3-1-arc-second Global Digital Model (GDEM) downloaded from the Earth Explorer website. This map is not authoritative, not verified, and to be used for the indicative purposes only.