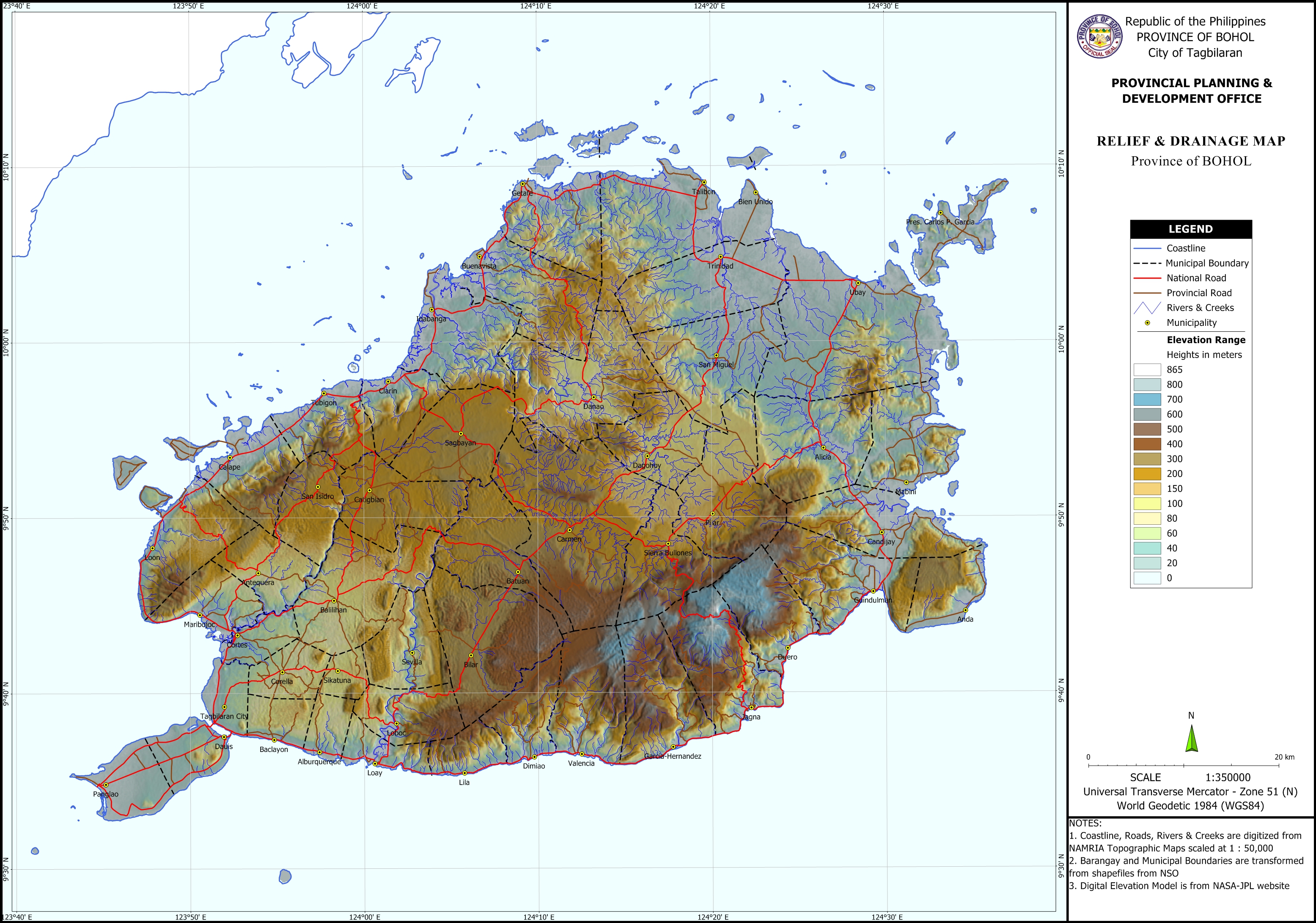 Download in PDF or in JPG formats
The Relief and Drainage Map is a pseudo-3D representaion of the Digital Elevation Model (DEM) overlayed with the river system. This is used to analyze the direction of flow of water in a specific location. This is a hillshading application to the DEM which was downloaded from the National Aeronautics and Space Administration (NASA) – Jet Propulsion Laboratory (JPL) website. Other map features is from the Base Map digitized from the National Mapping and Resource Information Authority (NAMRIA) Topographic Map sheets scaled at 1:50,000 using heads-up digitizing method.
Available in PDF and JPG formats, this map may be downloaded and used for free provided that no alterations are made to the map and that proper citations be referred to this source.