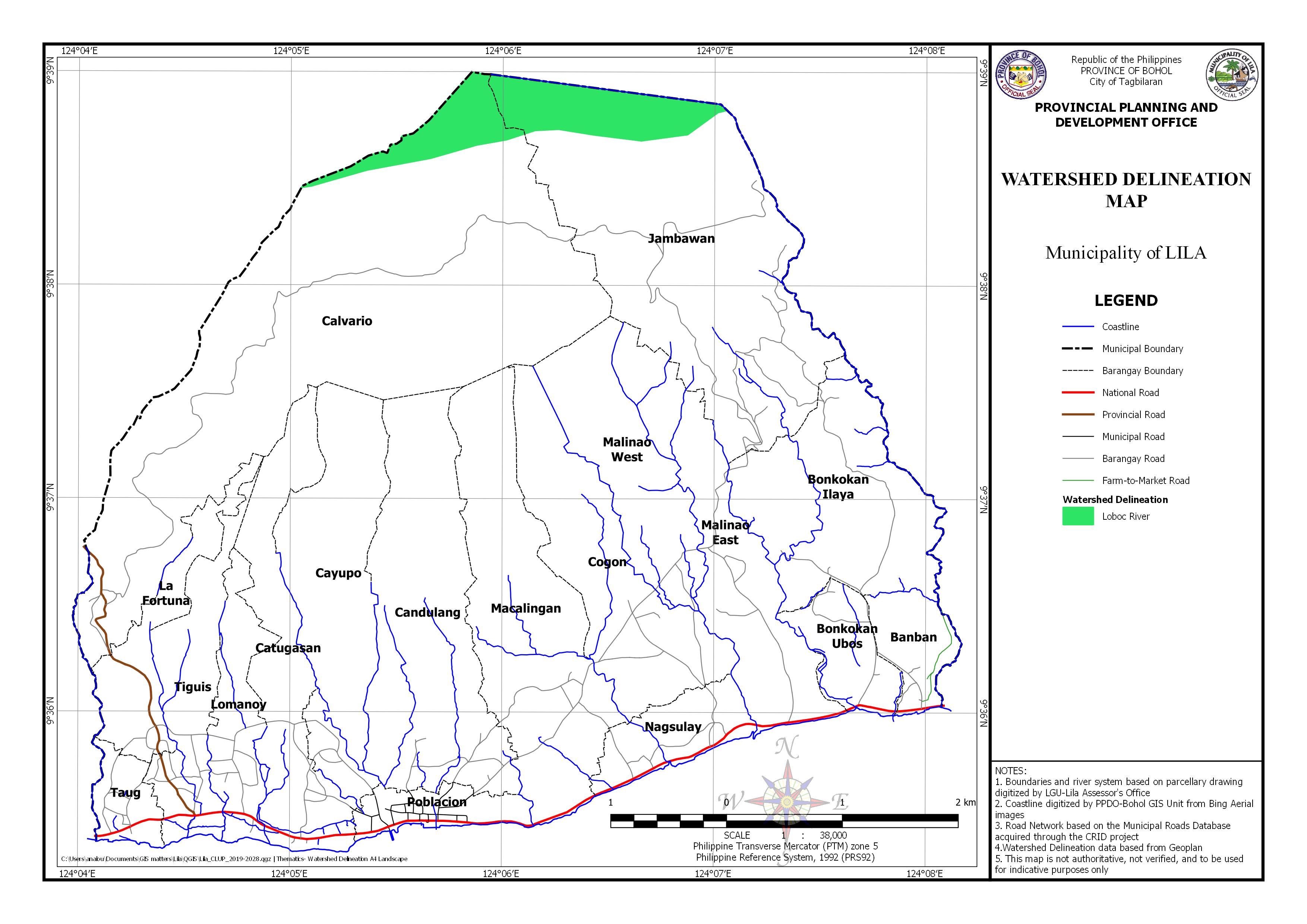 Download in PDF and JPG format
The map shows the area exposed to Watershed Delineation of the Municipality of Lila which two barangays are exposed, barangay Calvario and Jambawan.
The boundaries and river system based on parcellary drawing digitized by LGU-Lila Assessor's Office. Watershed Delineation data-based from Geoplan. This map is not authoritative, not verified, and to be used for indicative purposes only.
AREA EXPOSED TO WATERSHED DELINEATION BY BARANGAY
| | | | |
| --- | --- | --- | --- |
| Barangay | Area | Loboc River | |
| | (Hectares) | (Hectares) | Percentage |
| Calvario | 806.148 | 47.393 | 5.88% |
| Jambawan | 499.561 | 71.920 | 14.40% |
| Total | 3633.033 | 119.313 | 20.28% |