Resiliency in Bohol's Top 4 Most Typhoon-Odette Affected Municipalities
The grant from the Office of the President's Socio-Civic Projects Fund (SCPF), amounting to One Hundred Million Pesos (Php 100,000,000) paved the way to the recovery and rehabilitation of Bohol's Top 4 Most Typhoon-Odette Affected Municipalities: Talibon, Ubay, Loboc, and the island municipality of Pres. Carlos P. Garcia.
After series of consultation and coordination meeting, and finalization of the necessary Memorandum of Agreement (MOA) and Implementation Plans relative to the release of the SCPF and operationalization of appropriate Post-Typoon Odette Rehabilitation and Recovery Projects, the four beneficiary Local Government Units (LGUs) were able to conduct the initial step for disaster recovery.
During the last quarter of 2022, the Municipality of Talibon launched its Resettlement Center in Barangay San Carlos through a Groundbreaking Ceremony while the Municipalities of Ubay, and Pres. Carlos P. Garcia conducted similar kickoff activities for their respective Evacuation Centers.
The activities were attended by Governor Erico Aristotle Aumentado, Provincial Administrator Asteria Caberte, SCPF beneficiary LGUs' Local Chief Executives and members of the provincial, and municipal shelter teams.
TALIBON RESETTLEMENT SITE
The resettlement area, located in Barangay San Carlos in Talibon will be built for residents living in disaster prone areas. Beneficiaries are families who were displaced after Typhoon Odette. New homes will be provided to enable them to start anew.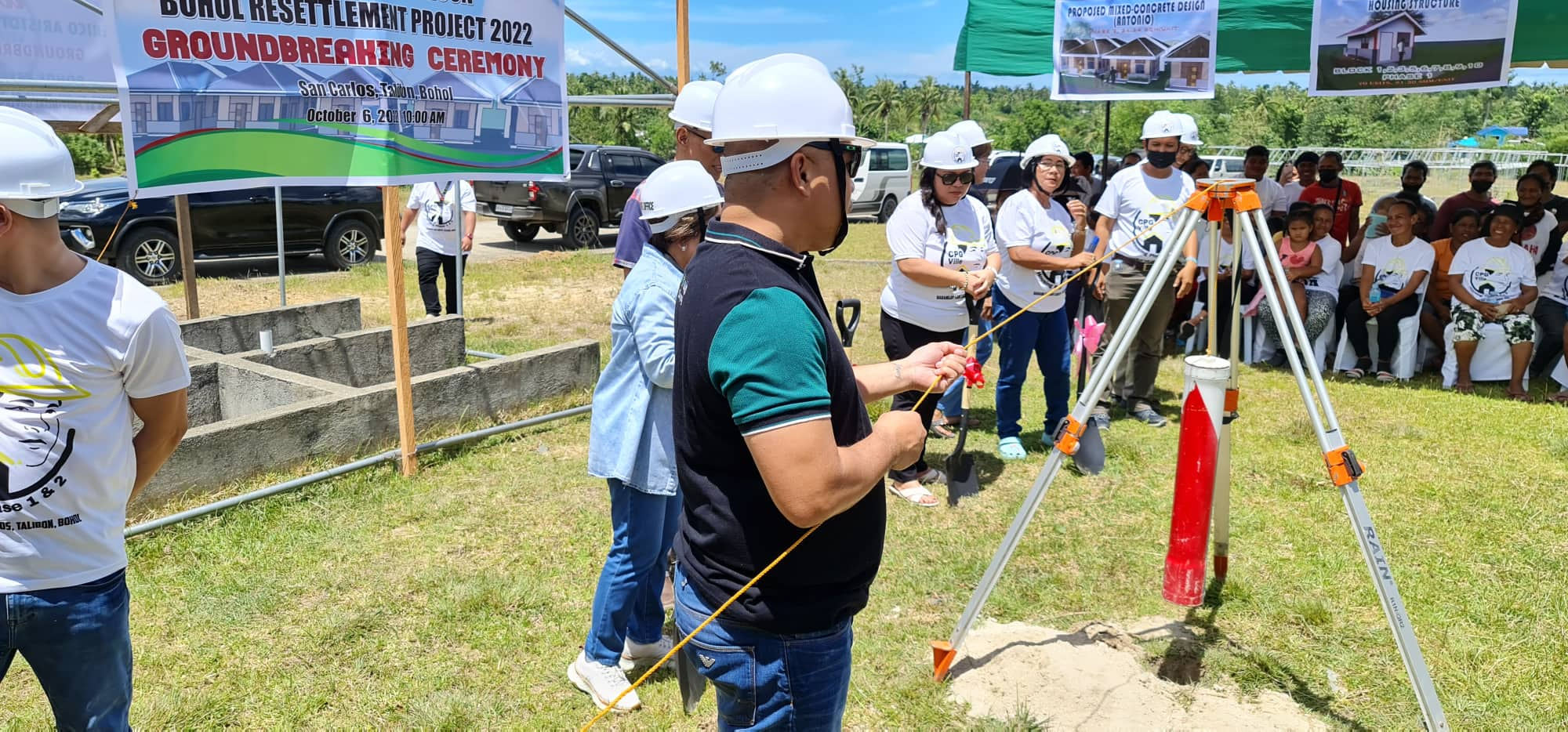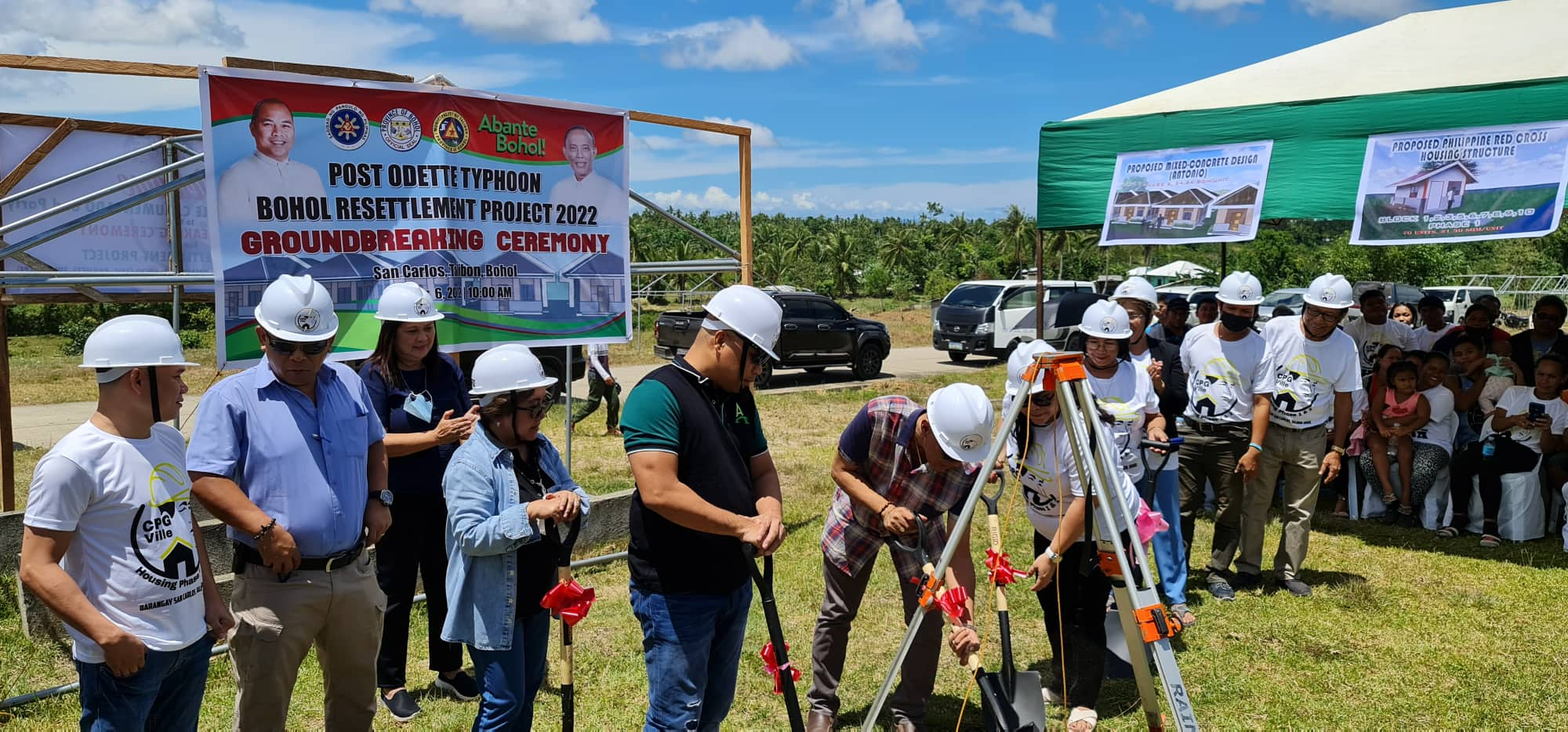 UBAY EVACUATION CENTER
Located in Barangay Camambugan, in Ubay, this Proposed Evacuation Center aims to provide safe refuge to large number of future Ubaynon evacuees that may be displaced during any form of calamity.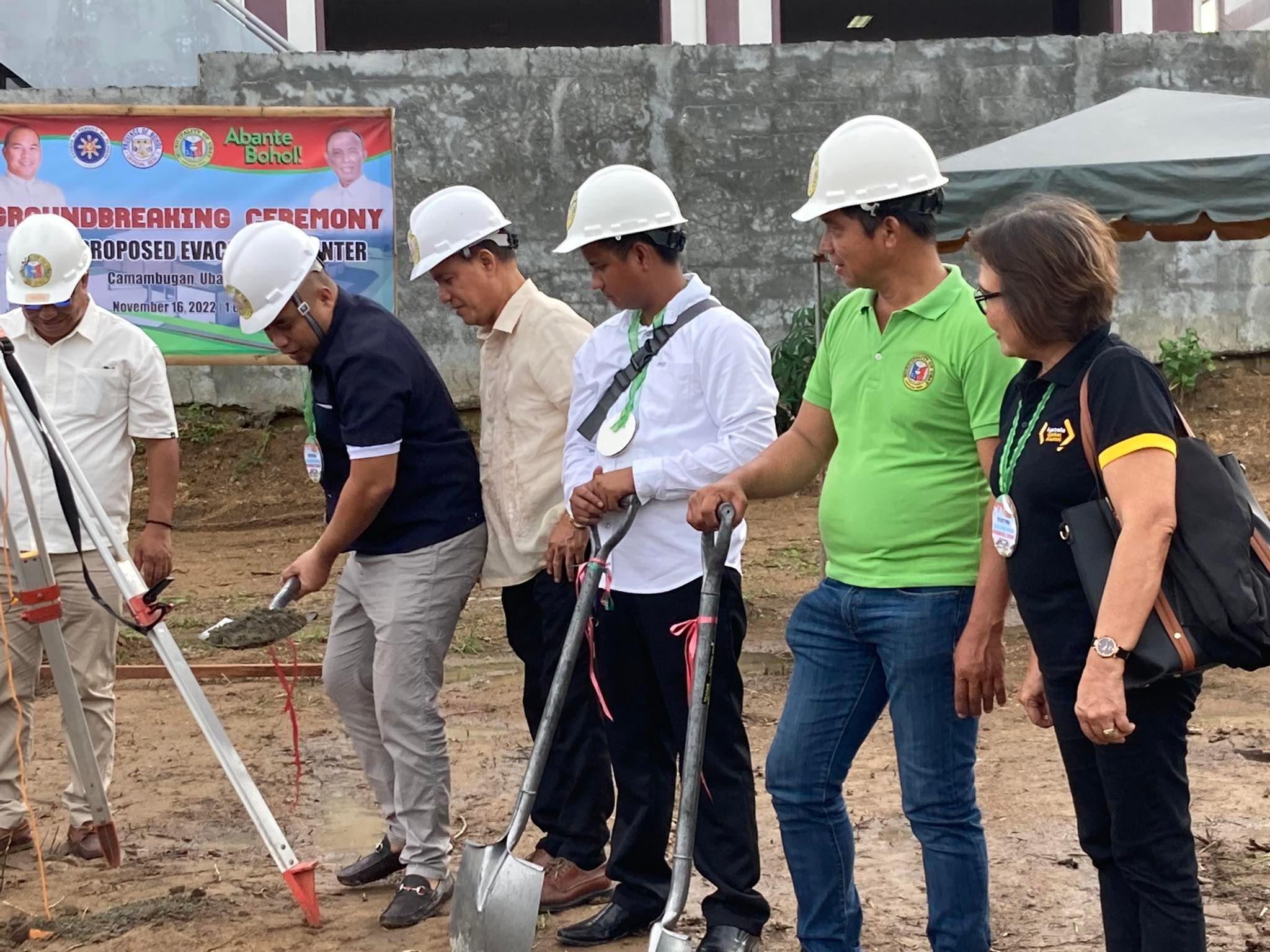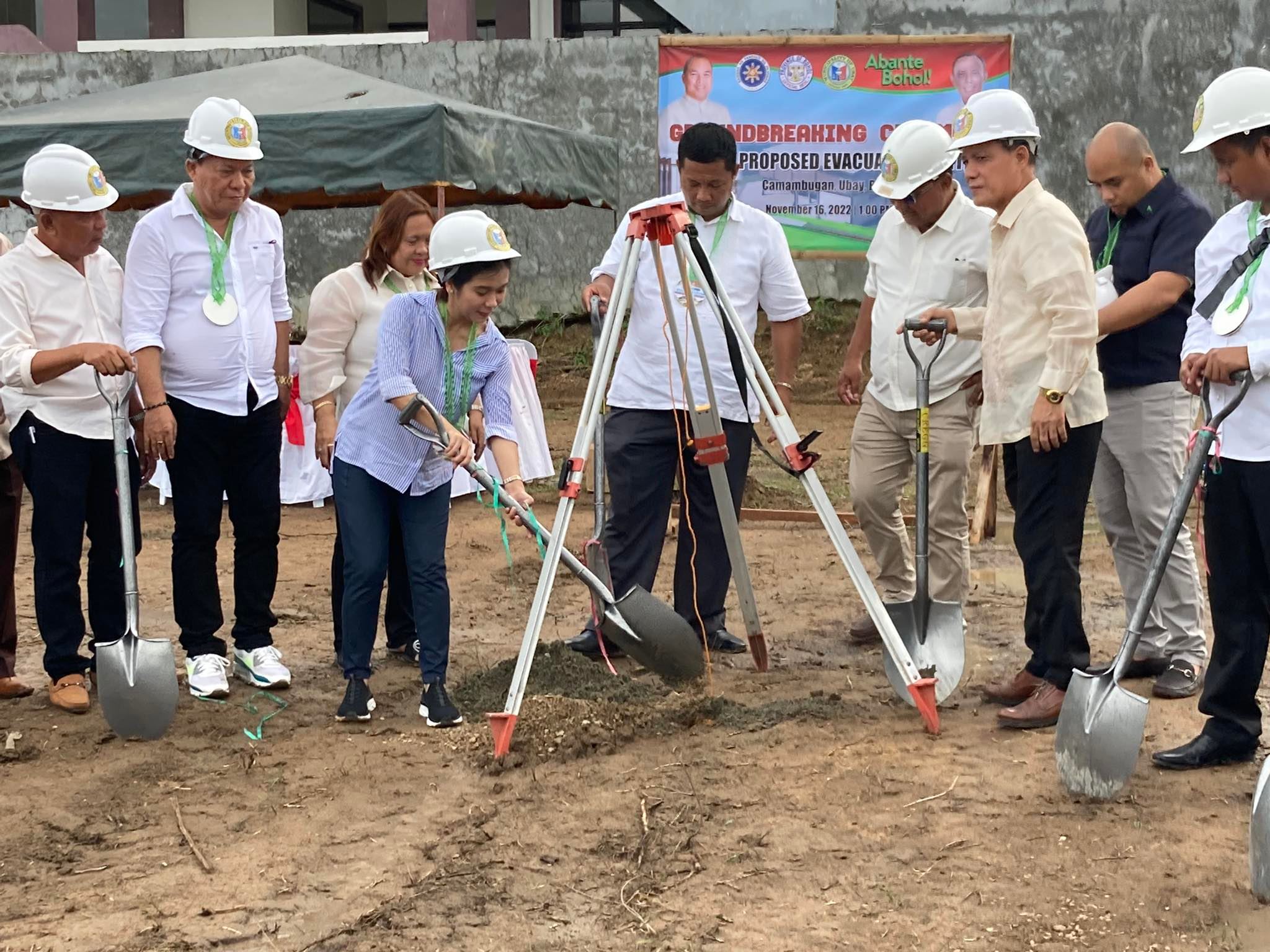 PRES. CARLOS P. GARCIA EVACUATION PROJECT
The island municipality of Pres. Carlos P. Garcia opted for the establishment of a disaster-resilient Evacuation Site in Barangay Pitogo considering its multiple inhabited component islets. The site hopes to accommodate island and islet residents who will be needing a safer place during the occurrence of strong typhoons, storm surge, severe flooding, and other calamitous events.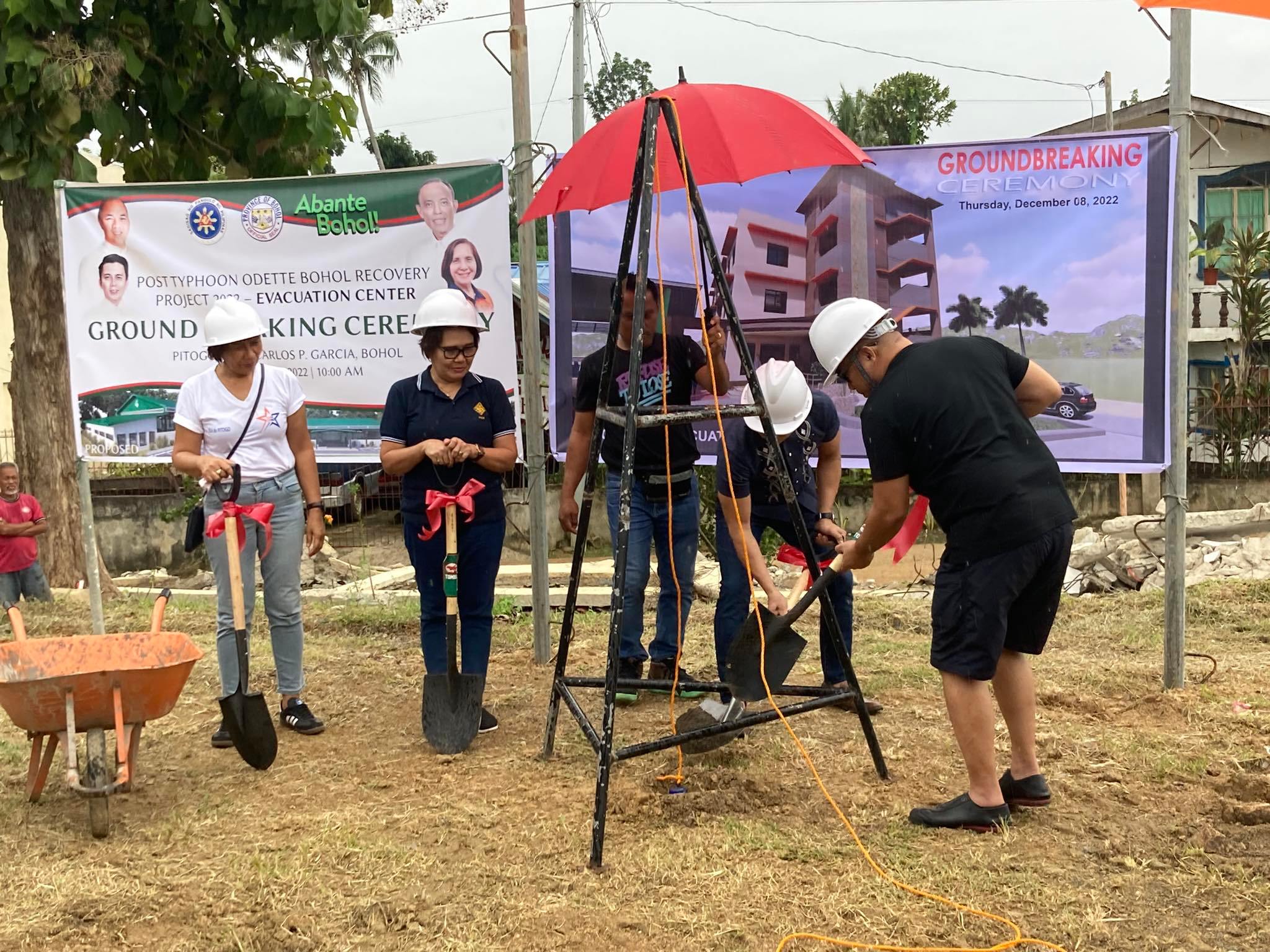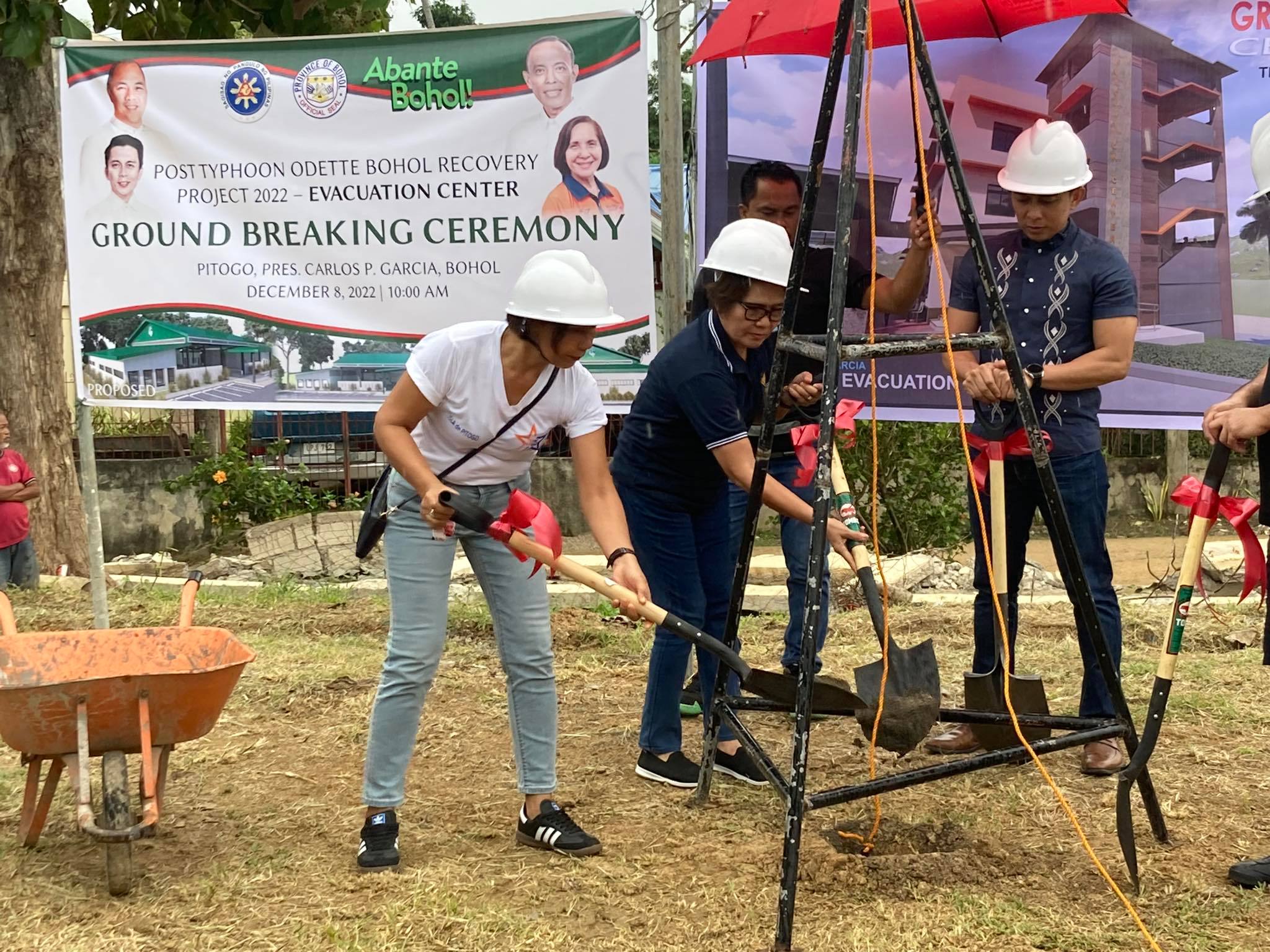 LOBOC RESETTLEMENT SITE
The last, but not least among the beneficiary LGUs of the Bohol Post-Odette Recovery and Resettlement Project, the town of Loboc, conducted the Groundbreaking Ceremony of its Resettlement Project in Barangay Calunasan on December 22, 2022. The project aims to resolve the century old problem of relocating of families living in flood-prone areas.